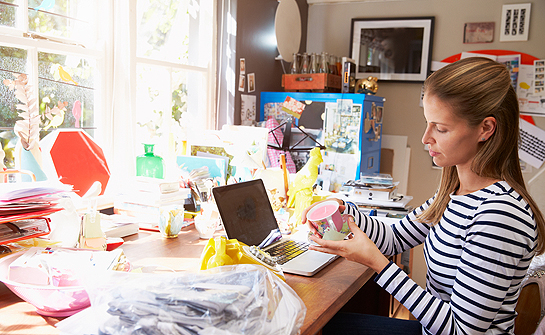 Some of the most recognized companies in the World started out as a home-based business. Apple, Mary Kay Cosmetics, and Ford Motor Co. all examples of companies with very humble beginnings. You have dreams and aspirations of what you want your business to become, we want to protect that business and make sure your assets are protected by providing you with the appropriate insurance coverage.
Millions of people operate a business out of their home. We can provide you with coverage designed protect your home business, while running it from your home. Don't assume that your Home Insurance policy is giving you coverage because in most cases you either don't have coverage or very limited coverage for business property and liability.
We can find coverage for you that protects you against loses that happen in your home or away from your home. Property and Liability coverage can all be provided to you to protect your Home based business.