Who We Are
Hi. My name is Kevin Ulrich, and I am the grateful husband to my wife of 27 years, VaLinda. VaLinda is a very talented Registered Nurse. Our mothers who went to Nursing School together played matchmaker in the Spring of 1989 and the rest is history.
We are blessed with four beautiful daughters, who all have unique gifts and talents. Lauren and her husband, Jordan live in Champaign with their Golden Retriever Lincoln. Lauren works in Marketing and Jordan works in the Athletic Department at the University of Illinois. Vanessa is a senior at Southern Illinois University Edwardsville (graduating Spring 2017) where she studies nursing. She plans to move to the Windy City after graduation to begin her nursing career. Joelle is a senior at Tremont High School. We enjoy watching her play basketball, and will miss her greatly when she goes to college in the Fall. But not to worry, we still have our little Jillian Jane at home. Jillian is in the third grade. She keeps us on our toes and laughing day in and day out.
VaLinda and I have been so blessed to parent our four girls for the last 23 years. Most of our days have been spent watching them in various school activities, and we wouldn't have it any other way. In the fall we will have just one daughter left at home, so we are looking forward to discovering new hobbies and interests. When we are not attending one of our daughter's events you can find us watching the Chicago Cubs or Fighting Illini!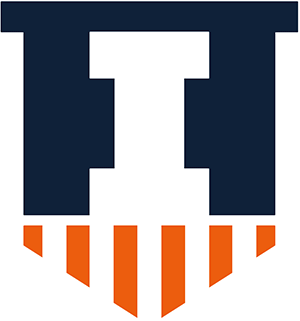 How We Got Here
I am a proud graduate of the University of Illinois. I studied Ag Economics, and worked for LG Seeds for about 7 years following my college career. My father, Emanuel Ulrich Jr., founded an insurance agency in in the late 1960's with his brother. I was proud to join the agency in 1999 when my father retired. I cannot think of a better person to teach me the business of insurance. He was the most loyal and honest Man I have ever known, and I strive to have his integrity every day. I served that agency for 17 years, when I decided it was time to branch out on my own and purchased the Shannon Insurance Agency in May 2016.
This is a growing business and I look forward to expanding business operations in the near future. If you are looking to partner with an Insurance Agent that lives where you live, understands the challenges of raising a family and making ends meet, then lets talk.
Kindest Regards,
Kevin R. Ulrich
Integrity – We do the right thing for the right reason
Excellence – We strive to deliver the highest value possible through simple, easy and relevant solutions
Caring – We listen to and respect our customers and each other