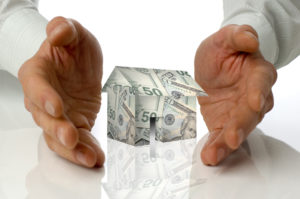 Do you currently run a home-based business? If so, you should consider investing in home business insurance coverage! Bloomington, IL, home business insurance can help protect you against a wide variety of claims, allowing your business to thrive. To determine whether this type of coverage is right for you, ask yourself the following questions:
Do I have a consistent stream of clients that come to visit me at my home?

Would I lose income if, because of damages to my home, my business had to be temporarily closed?

Do I have an office, but also work from home regularly?

Is my home office set up with supplies, data, and inventory for my business?
If you answered "yes" to any of these questions, then you should invest in Bloomington, IL, home business insurance! You will reap the benefits of protecting your home business through specialized coverage. Once you've decided to invest in home business insurance, it's important to select a carrier that you can trust. Here at Anthem Insurance, we're proud to offer quality home business insurance that Bloomington, IL, residents continue to rely on
You should consider two main types of home business insurance. These include a rider to a homeowners or renters insurance policy and business owner's policy (BOP). The former type of coverage typically offers protection for business equipment and liability coverage if someone is injured in your home. The latter type of coverage (BOP) provides full-scale, comprehensive coverage and protects you in a variety of instances. Our team at Anthem Insurance will help you determine which type of coverage is right for you.
Contact Anthem Insurance
If you have questions about Bloomington, IL, home business insurance, don't hesitate to contact Anthem Insurance! Our team is happy to speak with you about your options when it comes to this type of coverage, and will answer any questions that you may have. We look forward to speaking with you!