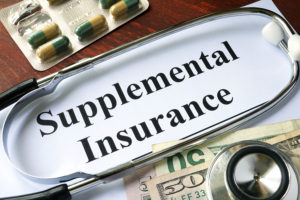 Are you looking for Medicare supplement insurance for Washington, IL, residents? Look no further than Anthem Insurance! We're here to help you make the best-informed decisions about your coverage. First, you need to understand Medicare supplement insurance thoroughly. Quite simply, this type of insurance covers anything that regular Medicare does not. For example, certain copays, deductibles, and coinsurance. Additionally, there are a host of expenses that Medicare does not cover on its own.
To qualify for Medicare supplement insurance, you must already be enrolled in Medicare (Parts A and B). Before purchasing a policy, you should always compare and contrast your options for coverage, to determine which is best for you. Anthem Insurance is happy to walk you through this process, provide premier quotes, and more. We're passionate about providing superior Medicare supplement insurance to Washington, IL, locals. At Anthem, we believe in offering clear-eyed solutions to all our clients!
About Washington, IL
Washington, Illinois is home to an exciting community and various historical sites. There are many high-caliber schools in the area, as well as a thriving food and arts scene. Nearly 16,000 residents, as of the 2010 census, live in the city. William Holland, Sr., founded the city of Washington in 1825. Today, Washington enjoys a reputation for being one of the most historically fascinating small cities in the area.
Contact Anthem Insurance Today
Here at Anthem, we're passionate about providing you with clear, simple information to help you make the best choice when it comes to your Medicare supplement policy. In fact, we're proud to offer quality Medicare supplement insurance to Washington, IL, residents. Navigating the insurance & healthcare world on your own can be incredibly tricky, which is why we're happy to help! Don't hesitate to contact our team today — we look forward to speaking with you.