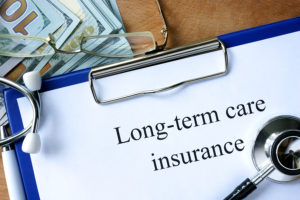 Is one of your loved ones preparing to enter into an assisted living facility or nursing home? Are you looking into getting professional assistance for your loved one at home? Either way, long-term care insurance can make your life easier! Here at Anthem Insurance, we offer top-notch long-term care insurance Morton, IL, residents continue to rely on, year after year. In fact, we're proud to be well-known for our sound insurance policies and quality customer services & support!
So, what is long-term care insurance? What does it cover? We specifically design this type of insurance for situations in which long-term care services are needed, in a variety of settings. These types of policies can help cover everything from daily activity costs to long-term services.
In today's world, when most of us are likely to live past the age of 80 (and possibly well into our 90's!), long-term care insurance can be a very worthwhile investment. After all, if you live a long life, then you will probably need long-term health care. Anthem Insurance will support you as you seek the care you deserve. We offer a wide variety of options when it comes to our long-term care insurance in Morton, IL.
Morton, IL
Morton, IL, is a small town in Tazewell County, Illinois. This quaint village is well-known for its yearly Pumpkin Festival, arts & culture scene, and high quality of life. More than 17,000 residents call Morton home. Family Circle magazine has ranked Morton, IL, as one of America's "10 best towns for families."
Contact Anthem Insurance — We're Happy to Help!
Understanding long-term care insurance can be tricky. This is where Anthem Insurance steps in! Our team will help answer any questions you may have about long-term care insurance for Morton, IL, residents. Contact us today to find out more information about what we offer.