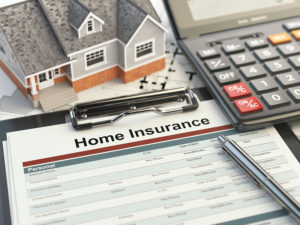 Many homeowners do not know about the benefits of home insurance in Washington, IL. While you may be tempted to overlook home insurance; it can offer many benefits, and will help you to protect your home. Here at Anthem Insurance, we're proud to provide home insurance that Washington, IL, residents continue to rely on, year after year. It's our job to offer quality insurance policies to the communities that we serve. Generally, any homeowner coverage policy will give you, the homeowner, many advantages, including those listed below.
You can count on your lifelong investment being protected — forever.

What's the point of sinking time and money into a serious investment if you don't protect it?

 In fact, by purchasing a quality home insurance policy, you can rest easy at night knowing that your home is protected.
Many policies offer coverage for various, unexpected incidents. For example, has a thunderstorm damaged your property? Has your dog ever bitten anyone on your premises? Believe it or not, these incidents may very well be covered under your Washington, IL, home insurance policy!
We may cover additional living expenses. In fact, i

f you have to live away from home for a period of time (due to storm-related damage, for example) your home insurance could cover these expenses.

 Additionally, this might include hotel and restaurant bills; your home insurance will allow you to move back into your home as quickly and painlessly as possible.
Washington, IL
Washington, IL, is a vibrant city in the heart of Tazewell County, Illinois, and is home to just under 16,000 residents. The city hosts several notable landmarks, academic institutions, and annual events.
Contact the Experts at Anthem Insurance Today
Do you have questions about Washington, IL, home insurance? Look no further than Anthem Insurance! We're happy to answer any questions that you may have. Feel free to get in touch with us at your convenience. In fact, we're always happy to help.