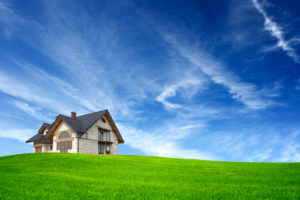 Most people recognize having active life insurance as a good financial decision. After all, policyholders can enjoy peace of mind knowing that their family or loved ones will be cared for in the event of their death. But, have you heard of term life insurance?
Term life insurance essentially provides policyholders with life insurance coverage for a limited period of time, allowing you flexibility without sacrificing your safety. Generally, you pay a premium each month (or on an annual basis) — during this "term," your family is protected. Here at Anthem Insurance, we're proud to offer quality term life insurance to Pekin, IL, locals, and beyond.
So, what are the benefits of term life insurance? Who should select this type of insurance? You should consider and understand both of these questions before deciding on a policy. Check out what term life insurance allows you to do:
Afford funeral costs, which can be exorbitant
Be able to pay medical bills and legal fees
Pay any ongoing living expenses
The benefits of term-life insurance are truly endless. Here at Anthem Insurance, we will happily walk you through those benefits! We take pride in offering the best of the best in term life insurance to Pekin, IL, residents.
Pekin, IL
In the heart of Illinois, on the banks of the picturesque Illinois River is where Pekin sits. This small city has a rich and historic past, and today boasts several arts-themed events and festivals as well as several high-ranking schools.
Contact Anthem Insurance Today
Navigating the world of insurance on your own can be tricky. Luckily, Anthem Insurance is on your side! We're proud to offer term life insurance that Pekin, IL, locals can rely on. Don't hesitate to get in touch with us today if you have questions or would like to hear more about our services.